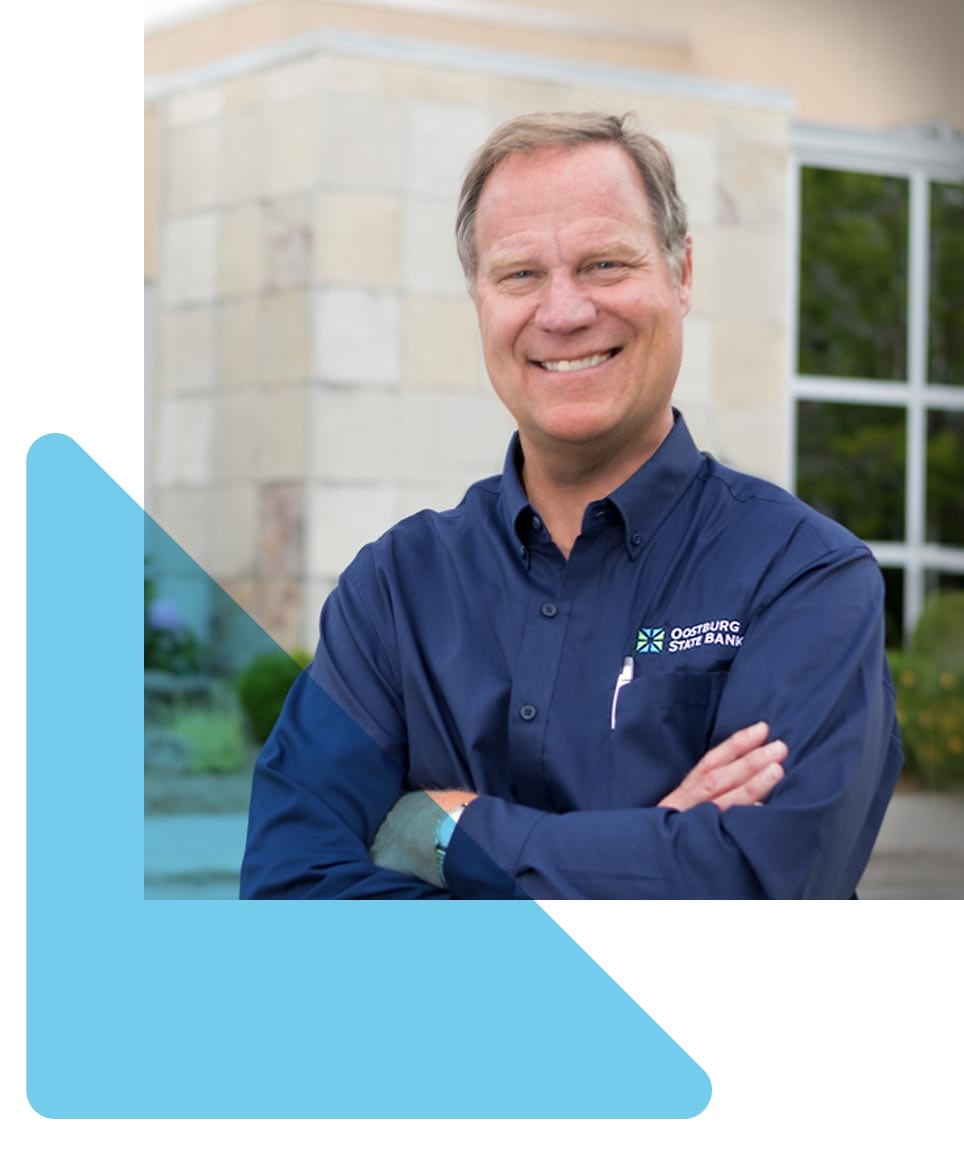 Jon Grosshuesch
CEO of Oostburg State Bank
Welcome to the New Oostburg State Bank!
We've made a few changes here at Oostburg State Bank, the most obvious of which is our updated brand and website. As we started to make these changes, many people have asked me: why?
The answer is simple: to better reflect our commitment to the communities and businesses we serve.
We've been a part of Oostburg longer than most people can remember, and over the last 110 years Oostburg certainly has changed. Our population has grown by over 750% and Oostburg now boasts a thriving industrial park and a vibrant downtown. The Village of Oostburg is growing, and so are we.
Banking has changed a lot since 1908, more so in the last 20 years than the century before. Many banks – especially larger ones – are doing away with personal service in favor of more modern, mobile banking options. Many smaller banks that still offer the personal touch don't have the capital to keep up with the technological advances of the big guys, and they are struggling to meet the needs of newer, more tech savvy customers.
We discovered that we don't fit either of these banking molds. In this world of bank consolidations and the shift to technology over personal service, Oostburg State Bank offers a unique banking experience: modern, mobile banking with unbeatable, localized personal service. We are the best of both worlds, and we'd like to expand our footprint throughout Sheboygan County and beyond.
Banking local has its advantages, first and foremost is that when you call Oostburg State Bank someone answers the phone! No phone trees, no robots, no foreign country call centers, it's a real, local person. There are other benefits as well. We make all of our lending decisions locally, meaning when you need a loan or a line of credit for you or your business, we look at the whole picture. When we sit in our boardroom in downtown Oostburg, we take into account how the loan would benefit you, your family, area businesses and the community.
And over the next year we will be unveiling new products and services designed to cater to personal and business customers interested in the speed and flexibility modern banking solutions have to offer.
At the same time, there are a lot of things that haven't changed. Oostburg State Bank is still the same fiercely independent, local bank you've come to know and trust. We remain committed to serving our community, our neighbors and our customers in Sheboygan county and beyond.
Our current roster of financial products – like savings & checking accounts, IRAs & CDs, business and personal loans and even the Christmas Club – aren't going anywhere, and neither is our locally focused customer service. When you call the bank, or visit one of our offices, you'll still be greeted by a real person – possibly even your friend or neighbor.
So, stop by and see how Oostburg State Bank has changed, and more importantly how we haven't. To those of you who have been banking with us, thank you. We appreciate your support and look forward to growing our relationship with you. And to those people who are new to Oostburg State Bank, welcome. Talk to us and see why Oostburg State Bank is the local bank for you.
We are banking for life. We are Oostburg State Bank.
Jon Grosshuesch
President / CEO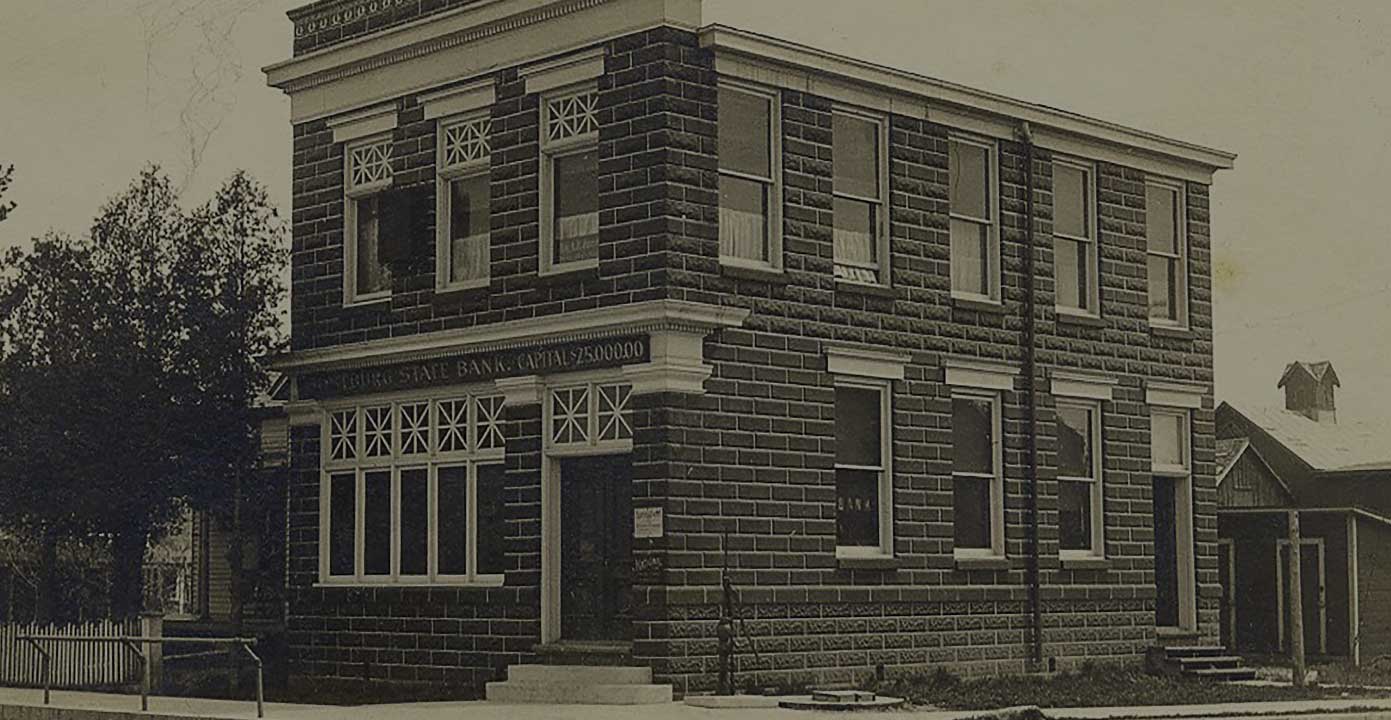 Mission Statement

Our mission is to remain an independent community bank committed to meeting the financial needs of our customers while providing a positive work environment for employees and a fair return to our stockholders.
Oostburg State Bank Milestones
1846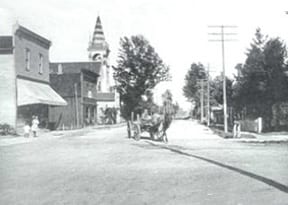 Dutch settlers first came to the town of Holland area in 1846. They came with a dream and determination to make a life for themselves and build a community that was guided by religion, education, and a strong work ethic.
Early 1900s
On September 27, 1907 a group of 39 local residents held a meeting for the purpose of establishing a bank in Oostburg. In 1908, Oostburg State Bank opened at 10th Street and Center Avenue with total capital of $25,000 ready to serve the 350 residents of the village.
1964-1989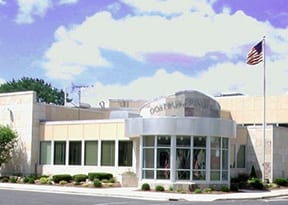 The population growth of the village and surrounding area brought an increasing number of customers into the bank, thus requiring the construction of a new building in 1964. Presently located at the corner of S. 9th Street and Center Avenue. Additional growth and needed operational facilities required a building addition to be completed in 1989.
2010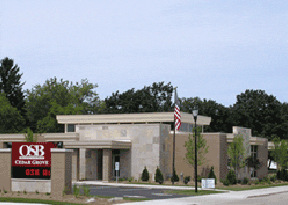 With the number of Cedar Grove customers growing, coupled with the opportunity for additional retail and commercial growth, Oostburg State Bank opened a second office in the Village of Cedar Grove in 2010.
Today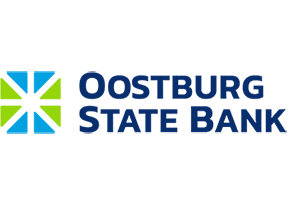 With an eye on growth throughout Sheboygan County and beyond, Oostburg State Bank launches a new look and Banking for Life platform. Our Community
Welcome to Oostburg, a Small Town on the Grow.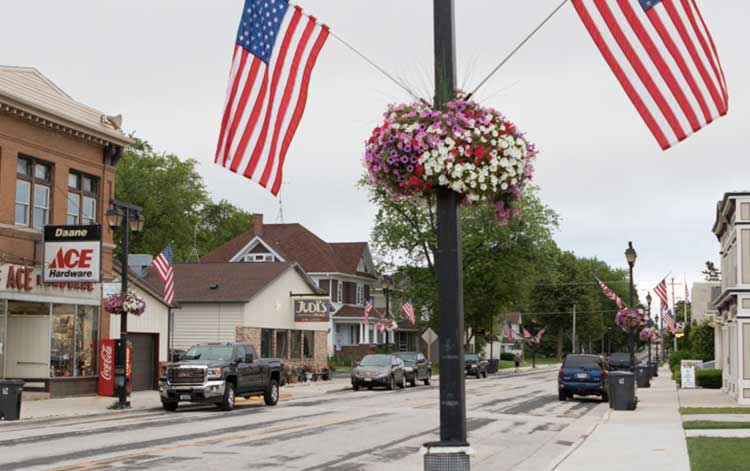 ---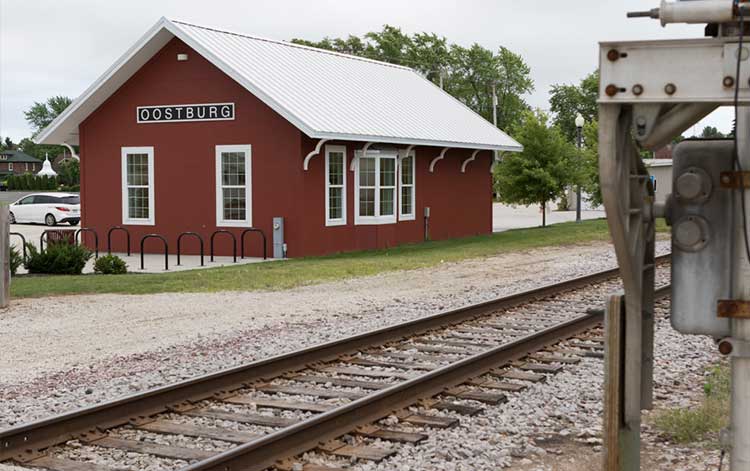 ---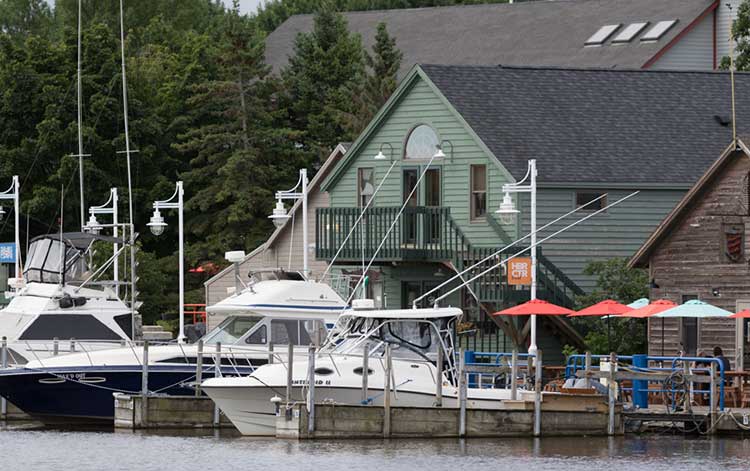 The Oostburg State Bank is located in downtown Oostburg, and downtown Cedar Grove and is proud to play a major role in the lives of the people in theses villages as well as Gibbsville, Hingham, the Town of Wilson, and beyond. Settled by Dutch immigrants in the 1840s, the area has many reminders of its early settlers in the way of decorative windmills, tulips, active churches, well-maintained homes, yards and parks, clean streets, and down-to-earth citizens who still greet you with a smile and a friendly "Hello."
Each year thousands of benevolent dollars flow from the bank into the communities we serve helping a wide variety of local groups, organizations, and schools. Our Scholarship Programs have helped many local students to further their education. We take pleasure in providing our customers with a biannual Customer Appreciation Fry, take part in the Village of Oostburg's Heritage Day, and support of the village of Cedar Grove's Holland Fest, helping to preserve the proud Dutch heritage that is present in the communities we serve. Every April the bank and community celebrate Community Banking Month and each June we pay tribute to our local agricultural industry by celebrating June Is Dairy Month. The day after Thanksgiving the annual Oostburg Christmas Parade is held while December brings the Cedar Grove Village Market.
Our Board of Directors and employees are directly involved with our local schools, churches, and volunteer organizations. The Oostburg area is a caring community and has active Volunteer Fire Departments, Ambulance Service, Chamber of Commerce, First Responders, Kiwanis Club, Lions Club, Optimist Club, American Legion Post, Boy Scouts, Girl Scouts, McGruff Neighborhood Watch, conservation club, and local historical societies. Religion, family, work, education, athletics, music, art, and recreation are all important aspects of daily life to area residents.
It's no wonder the Oostburg area is one of the fastest growing areas in the state of Wisconsin. It's a great place to live, work, raise a family, and operate a locally owned community bank. We have been blessed to be part of this thriving community and the surrounding area for over 100 years. Our decisions are made locally, our commitment is local, and our investments are local, with the vast majority of our loans being channeled to the neighborhoods where our customers live and work. This helps to strengthen and support our local economies helping to ensure that our local area can continue to thrive.
Oostburg State Bank services expand well beyond the borders of our hometown. Contact us today and see how we can help you.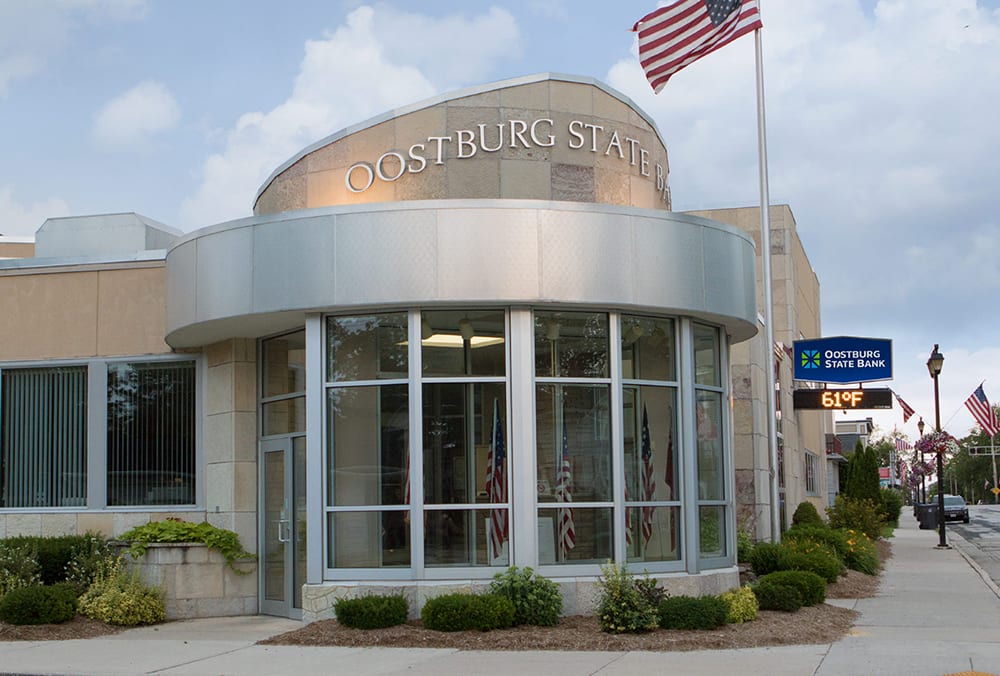 About Oostburg Bank Your Oostburg State Bank is a state chartered, locally owned and locally operated community bank. We have been proudly serving customers throughout Sheboygan County and beyond since 1908.

Our success and longevity can be directly attributed to the area residents we serve and there preference to do business with people they know and trust.

If you're not already a customer we encourage you to call, stop in, or visit the other parts of our website to discover what banking local can do for you.