ATM/Debit Information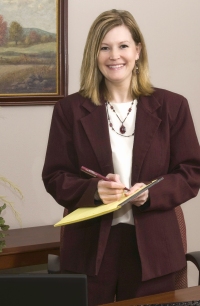 The Oostburg State Bank Debit Card is two cards in one.
1. It's an ATM Card.
Withdraw Cash
Transfer Funds
Check Balances
Make Deposits (at ATMs equipped to accept deposits)
You'll have convenient, nationwide access to your accounts 24 hours a day. Because we're part of the ATM ACCE$$ network, you'll also have nearly 700 locations throughout the states of Wisconsin and Minnesota where you can withdraw your money fee-free! For more information and ATM locations see the ATM Access web site.
2. It's a Debit Card.
Make Purchases Anywhere MasterCard Is Accepted
Make Purchases Using a PIN For Added Security
Sign Receipt To Authorize Payment
Purchase Price Is Automatically Deducted From Checking Account
Detailed Description (store name, amount, date) Included On Monthly Statement
Some stores will even allow you to withdraw extra money from your checking account while making a purchase...so there's no need for additional trip to the ATM. (this applies to Debit/PIN authorized transactions only)
Contact us to apply for an Oostburg State Bank ATM/Debit Card and leave your checkbook and two forms of identification at home. Oostburg State Bank's ATM/Debit Card - safe, reliable, secure, convenient, and FREE!
ATM Locations:
Oostburg State Bank
905 Center Ave
Oostburg, WI
Mentink's Market
118 N 9th St
Oostburg, WI
Oostburg State Bank
10 Phoenix Ave
Cedar Grove, WI 53010
MasterCard, Maestro, Cirrus, STAR
Please contact us with any questions or concerns you may have.
Telephone Number: 920-564-2336
Fax Number: 920-564-3889
Telebanc: 920-564-Oost (6678)
Toll Free Telebanc: 1-888-299-Oost(6678)
Lost or Stolen Card: 1-800-523-4175
Email generalbox@oostburgbank.com
Learn more about Identity Theft and Tips to avoid scams
Your Oostburg State Bank will not ask you for confidential information via email. Email is not a secure transmission route. We ask that you not send personal or confidential information by email to Oostburg State Bank or anyone else. Furthermore, your Oostburg State Bank will not contact you and ask for your password or personal identification number (PIN), account number, or SS# through email, the telephone, or by mail. Please report to us anyone that identifies themselves as an Oostburg State Bank employee and asks for this type of information or any other personal information.