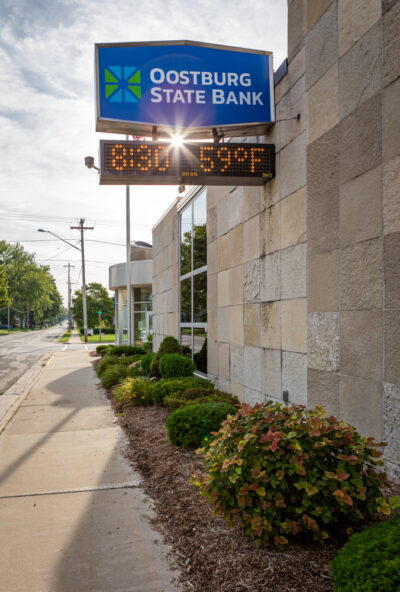 The future. Nobody knows what it will be, but with a great financial partner you can be ready for just about anything.
Community banks like Oostburg State Bank better understand the focus required for you to build a better tomorrow. That's why we take the time to get to know you, understand your goals and help you achieve them.
We also know that you've heard this before, from probably every financial institution you've ever encountered. The difference, of course, is that we aren't just saying it.
Right in the center of our core values is this statement:
We forge long-lasting and meaningful relationships with our personal and business customers that foster fiscal wellness and growth.
These relationships are the crux of our future focused philosophy, and they allow us to do things other institutions simply can't. We help you make your dreams a reality.
It's what we've done for well over a century, and we don't plan on stopping.
Want to learn more? Contact us and see how we can help you focus on your future.