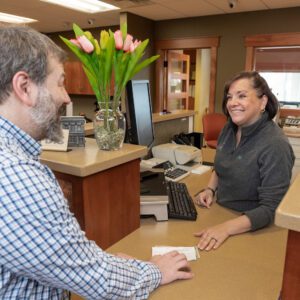 Friends, family, neighbors – this is how Community Banks like Oostburg State Bank describe our employees. And there's a good reason we do this – because they are.
Community Banks are local to the core. In our case, we've served the people of Sheboygan County for 114 years. We were founded by people from the area and have continued to be locally owned and operated ever since.
Most of our staff comes from the Sheboygan County area, raised on the same values as you. They shop in the same stores as you, go to the same churches, cheer for the same teams and drop their kids off at the same schools.
They are local, just like you!
Many times, when our employees see customers out and about, they greet them by name – because they actually know who they are!
We've even had employees who've had kids go off to college, only to return upon graduation and come to work at the bank.
That's one of the benefits of being part of a community for over a century – we have deep roots.
If you're not familiar with us, come on in and say hi. You'll probably be surprised to see many people you already know.