Health Savings Accounts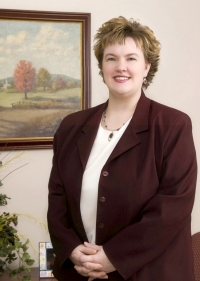 Congress developed the concept of a Health Savings Account (HSA) to help with the affordability of insurance costs… they're tax deductible and any interest earned is tax free. We've done our part by creating an HSA that is affordable to maintain.
In addition to offering a fair and competitively priced product, your Oostburg State Bank HSA is held and serviced locally. We can provide you with that same trust and convenience that you value in your other Oostburg State Bank accounts. No toll free numbers or out of state mail to deal with, you can work with someone you know and trust. To use your HSA funds, and help with your record keeping, separate HSA checks and/or HSA Debit Cards can be issued.
No minimum balance*
No monthly or annual service fee**
Unlimited transactions
Free Debit Card
Tiered variable interest paid monthly
$1,000-$9,999
$10,000-$19,999
$20,000+
* $50.00 opening deposit is required ** $20.00 account opening fee, $10.00 account closing fee, interest will not be paid for the duration of time the account balance is below $1,000.
Remember… HSAs can be maintained at the bank of your choosing. So if you currently have an HSA elsewhere, we'd be happy to arrange for it to be transferred to Oostburg State Bank… just call or stop in.
Learn more about Health Savings Accounts
Important Information Regarding Tax Form #5498
It is important that you keep track of the total amount of money you contribute to your HSA each year. This figure is needed for completing your taxes on or before April 15th. In May, the bank will send form #5498 to you and the IRS, stating the total amount you have contributed to your HSA. Why would we send this needed tax information after the April 15th tax deadline? The federal government allows people to make "previous year contributions" and gives them until April 15th of each year to do so. Therefore, we can't send any #5498 forms until after April 15th. Although very few people make previous year contributions, this is the reason we have to wait until after the tax deadline to send this to the IRS. This puts the responsibility on you to keep track of the amount of your HSA contributions for the year. Your paper statements work fine, however, if you use Online Banking it can do this for you and that figure is just a few clicks away when you need it. While we don't care for this situation, this is what we are bound to by federal rules and regulations and we wanted you to know about this before opening your HSA account with us. If you would like more information regarding this subject please see your personal tax advisor or visit www.irs.gov.
Calculate future values, retirement income and more.
For more information call (920)564-2336, (920)668-6216, or email generalbox@oostburgbank.com
Learn more about Identity Theft and Tips to avoid scams