Letter from the President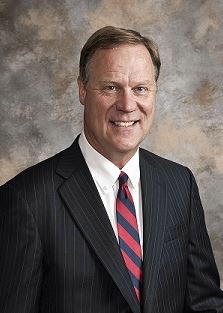 Dear Customers and Friends,
As your independently owned and operated community bank, our number one priority is you, our customer. Rather than just talk about good customer service, we provide it… everyday. Rather than just talk about competitive products and prices, we provide them… every day.
The vast majority of our stockholders are from the surrounding area. The board of directors, management, and employees of the bank are local residents. What this means for you is that decisions are made right here at the bank by the people you see and work with. The best interest of our customers, the communities we serve, and the bank itself are always taken into consideration.
You'll notice in our mission statement that customers come before profits. This is more than just a philosophy. This is the key to our success and is the main reason for our high level of customer satisfaction, in both consumer and business banking areas. See Our Story video for more information.
We have the ability to provide that friendly, down-home personal service you deserve, as well as the convenient products and services you expect. You have found your financial home at Oostburg State Bank. We look forward to building a complete and lasting relationship.
Sincerely,
Jon Grosshuesch
President / CEO