Messenger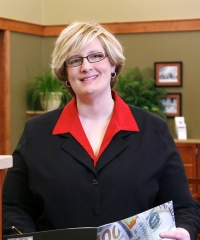 Messenger is a service we are able to provide free to Online Banking customers. It allows you to choose from a number of messages in regard to your bank accounts that will automatically be sent via an e-mail or a text message. You can receive an e-mail when your checking account balance falls below a certain dollar amount you determine, or you can get an email anytime your Check Credit is activated, or when a certain check clears your account. You can choose to receive a text message when a deposit is made to your HSA or when a withdrawal is made from your checking account. There are many options available.
When using Online Banking, from the home screen click on the account for which you wish to set up an email or text alert. On the next screen you will notice a Messages box in the upper right which you will need to click on New. A screen will appear allowing you to select the type of transaction alert message you would like to receive. After selecting this, click the Next button which will bring you to a screen allowing you to select email or text and enter your contact information. Click finish and a review screen appears for you to verify your information. Click the Done button and you're all set. You can alter, add, or delete these messages at any time.
We hope you will take advantage of this convenient service. As always, should you have any questions or concerns please contact us.
If you use messenger service, you agree that:
1. You are responsible for setting up the service.
2. You are responsible to notify the bank of any change to your information, such as a different account number or a different email address.
3. You understand that the service can be discontinued by the bank at any time.
4. You understand that the bank is not liable for any errors occurring outside of the bank's control.
**Message and data rates may apply**