Welcome to the new online banking for business accounts
Beginning Dec. 17, 2018, the Oostburg State Bank online banking portal for business customers will have a new look and feel. So, while you'll still be able to access your business account, some things will change. Below is a guide to logging in to your business account. If you have any issues, please Contact Us Immediately.
Getting Started
Access your business account from any Oostburg State Bank website page by hovering over the "business tab" and clicking on "Online Banking Log in"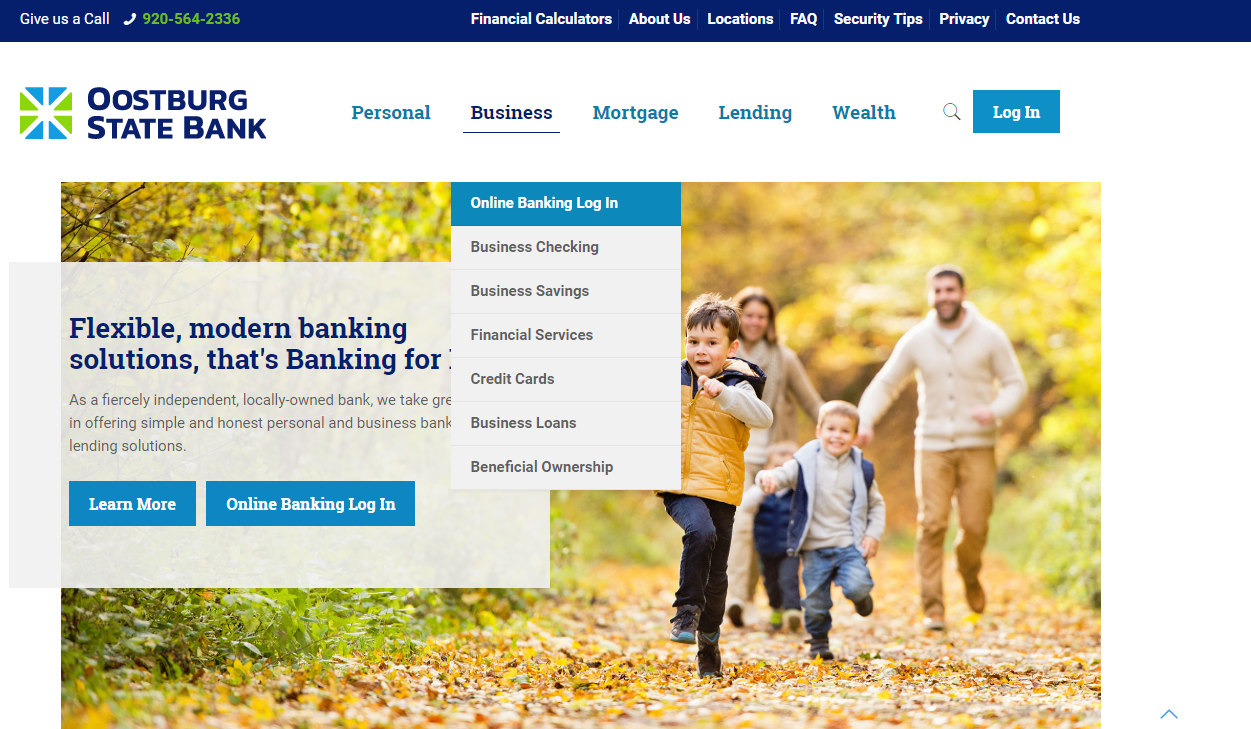 Logging In
At this screen enter in your Username (formerly called AccessID)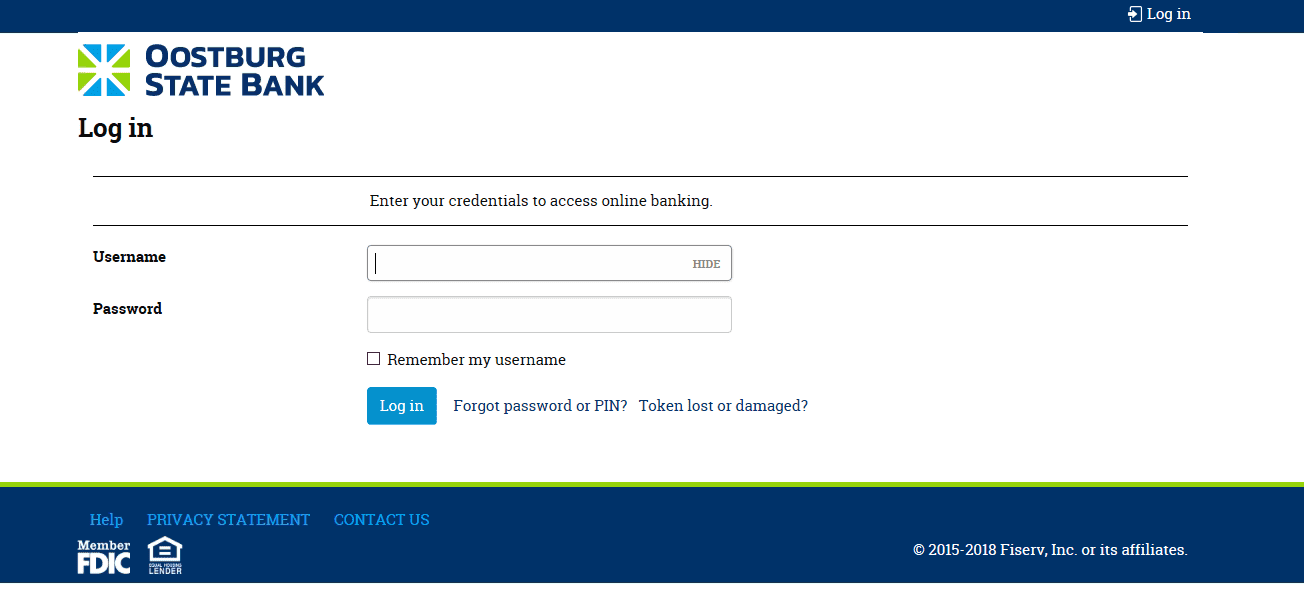 Being Verified
You'll see this screen after you log in. Click "Verified")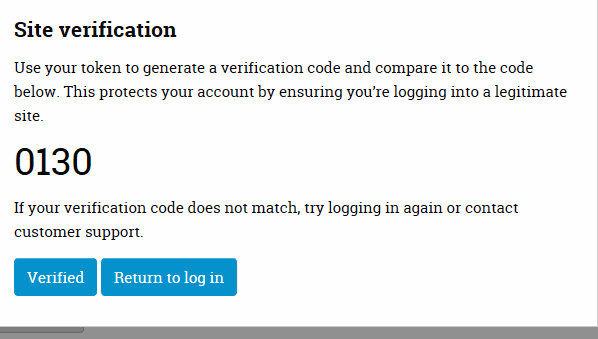 T&C
The first time you log in to the new system, you'll be asked to accept the terms and conditions. Please read and click "I Agree" to proceed.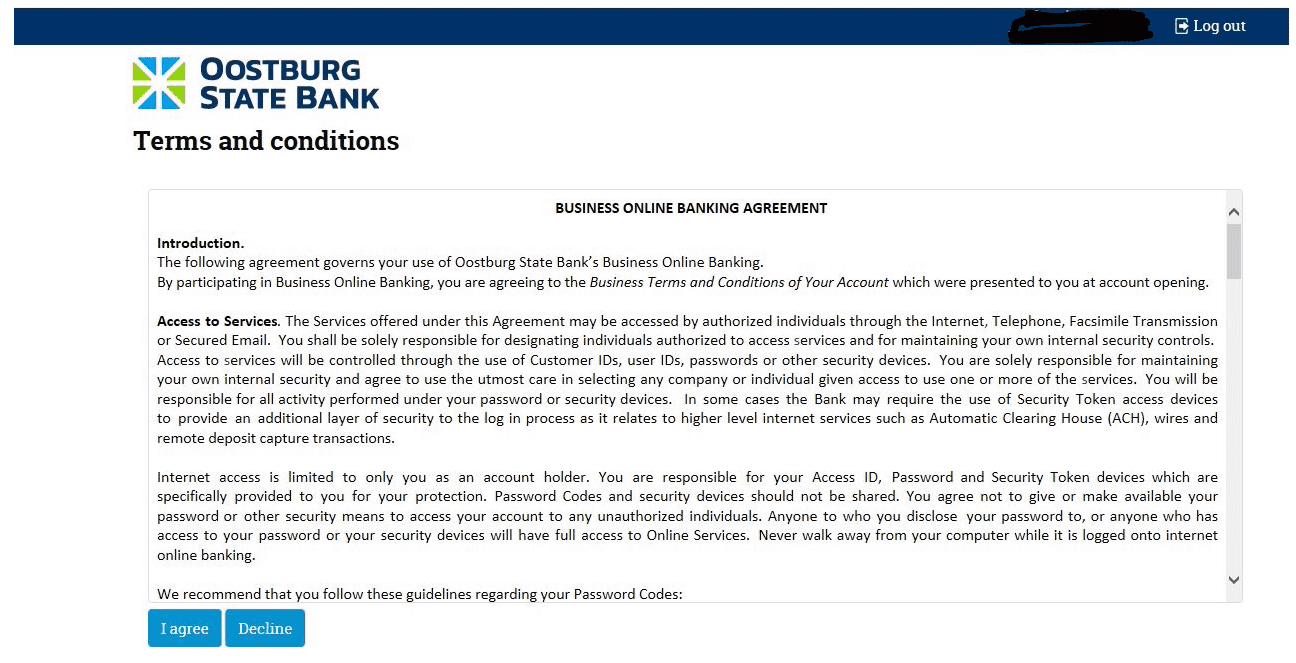 Update Profile
You will also be asked to provide profile information that will be used to help authenticate your identity during future visits.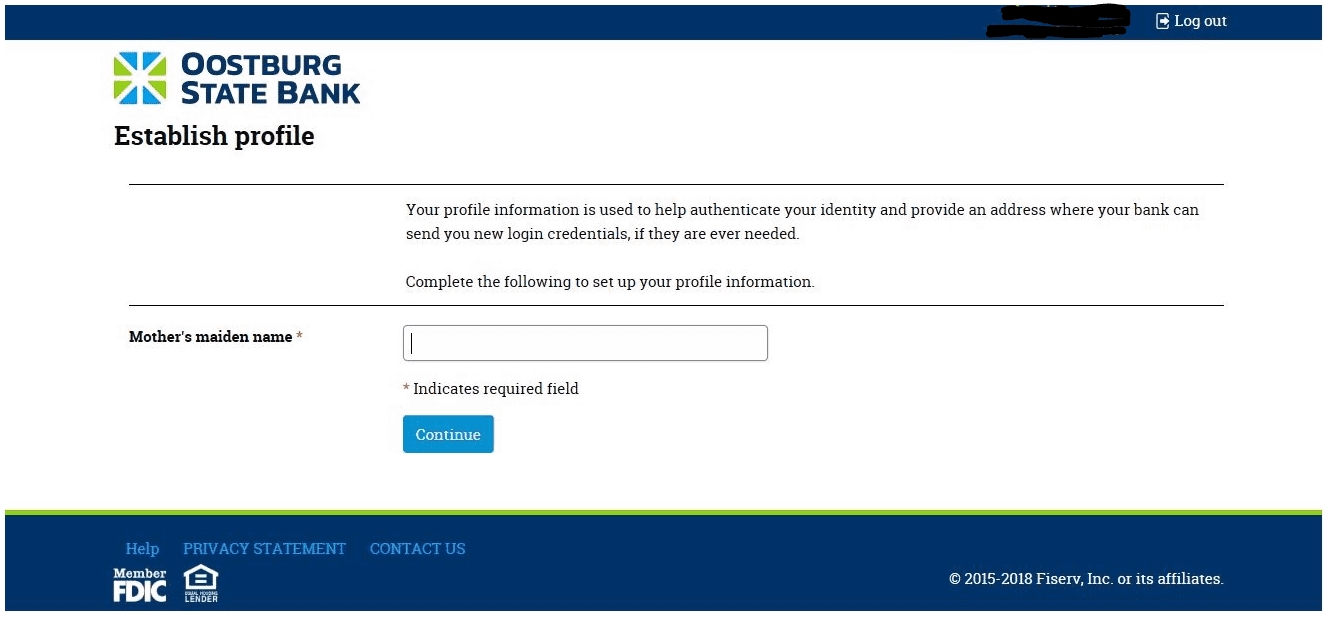 Your New Home Page
Here you will find an overview of your accounts, payments and transfers.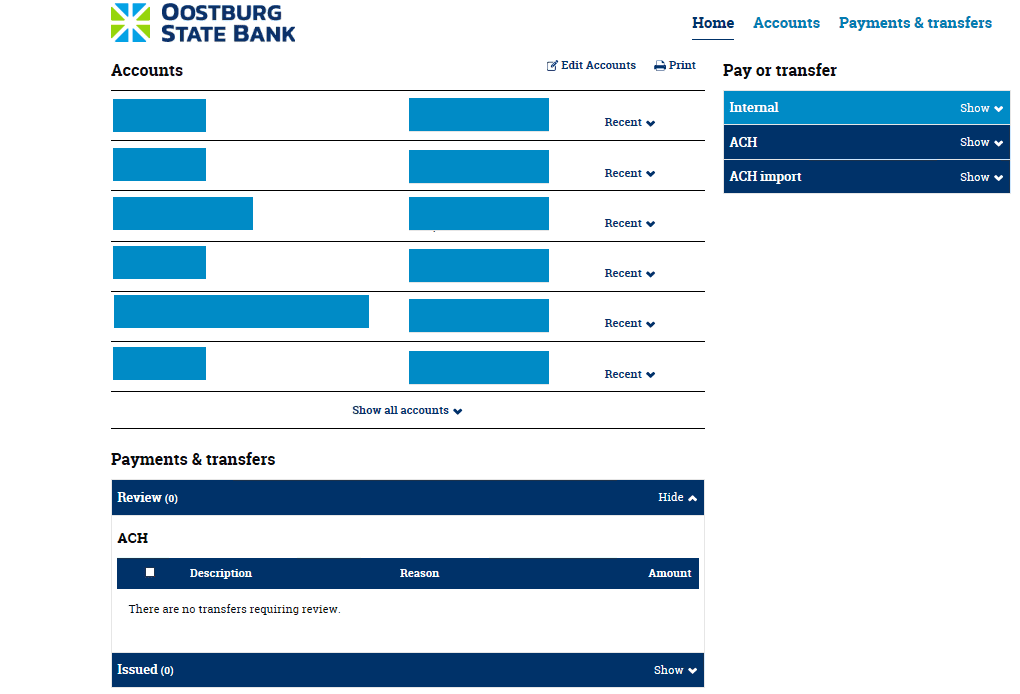 Payments & Transfers
Internal Transfers and ACH options are now listed under "Payments & transfers"

Once you click on "Payments & transfers" you will have the option of Internal (which is formerly called Fund Transfer) or ACH
New ACH Manager Page