Banking When and Where You Need It
---
Convenience and service — Oostburg State Bank offers you the best of both worlds. Now available for Business Banking.

As your locally owned and operated community bank we take pride in providing you with individual, personal service that's second to none. In addition, we offer you some of the latest and greatest in banking technology.
Oostburg State Bank Mobile Banking allows you to do your Personal and Business banking on the go from your cell phone 24 hours a day/seven days a week. Full Online Banking service is available for cell phones capable of web browsing, while basic account information is available for standard cell phones via text service. Message and data rates may apply. Check your carrier plan for details. You must be a current Online Banking customer. If you're not a current Online Banking customer, learn more now.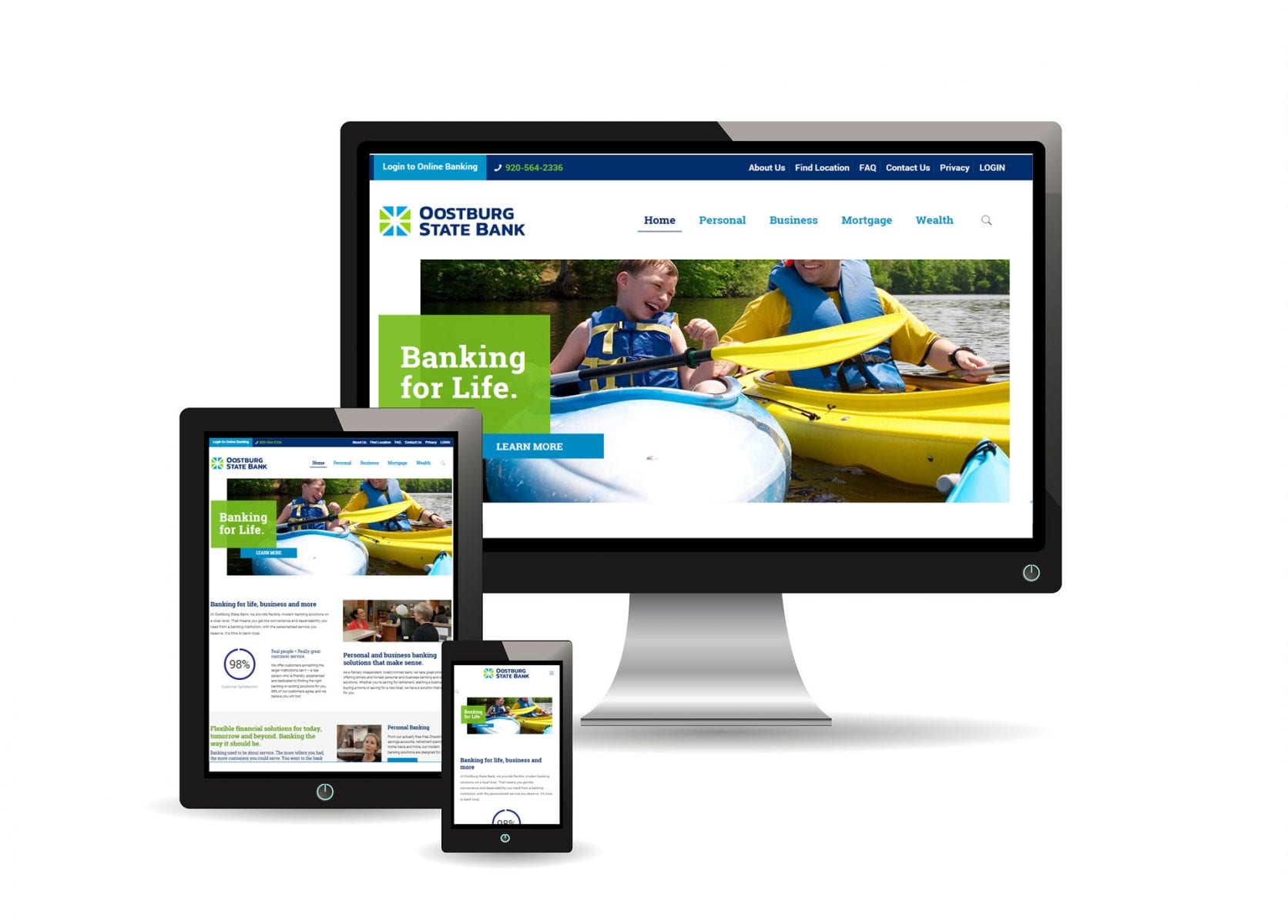 Current Online Banking customers can access Mobile Banking Enrollment and Status information under the "Profile" button located at the top of your Online Banking home page. Scroll down towards the bottom and refer to the "Mobile Banking" section and click on Manage Devices. You can also go directly to any App store and download the Oostburg State Bank App. For mobile Personal Banking, enroll online today! For mobile Business Banking, contact Oostburg State Bank to enroll today.
---
Banking On The Go Made Easy
Review Account Balances & Activity
Research Transaction History
Transfer Funds
Make Loan Payments
Use Bill Pay
Verify Automatic Deposits or Withdrawals
In today's busy world you need all the extra time you can get. Oostburg State Bank's Mobile Banking can help. Mobile banking can save you time and energy by eliminating some of those extra trips to the bank or having to log in to your computer when you get home. It can save you money by making those loan payments on time and ensuring you never overdraw your account. Mobile Banking adds convenience to your life and gives you peace of mind.
Bank anytime, anywhere with Online Banking from Oostburg State Bank.
---
Using Mobile Wallet
You can easily add your Oostburg State Bank debit card or credit card to a number of mobile wallets. However, each device is different. Because of this, we suggest you consult the instructions for your device for the most accurate and up-to-date directions. We have provided links below to guides for some of the more popular devices.
If you run into any issues, please Contact Us.
Why Oostburg State Bank?
All banks offer lending services, but at Oostburg State Bank we focus on personal service. Included with your personal loan, you'll have access to:
Real, local people who can answer your questions
Flexible banking solutions that fit
your needs
Easy to understand terms
and conditions
Accurate and up-to-date information
The personalized service you deserve
Oostburg State Bank is an Equal Opportunity Lender