Deposit Checks, No Matter Where You Are
---
You can save a trip to the bank by using Mobile Deposit.
While we truly enjoy working directly with our customers, we realize in today's busy world it can be difficult to get everything done in a day. Mobile Deposit can help. With just a few taps and clicks on your smartphone you can deposit a check directly into your checking, savings, or money market savings account 24/7 wherever you and your smartphone go.
How it works: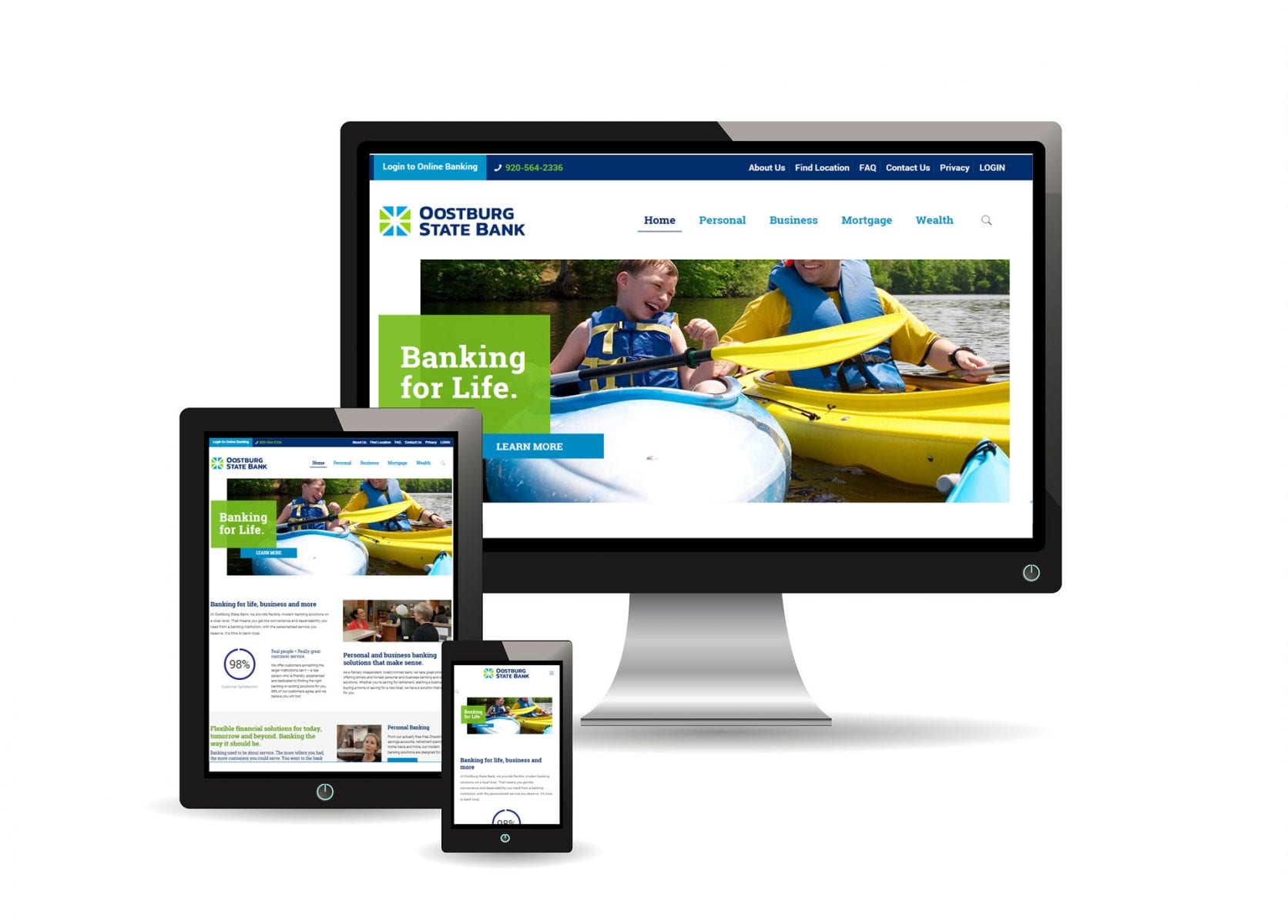 Endorse the back of the check and include "For Mobile Deposit Only at Oostburg State Bank."
Open the Mobile Deposit app and enter the amount of the check.
Take a photo of the front and back of the check in a well-lit area. Hold the camera flat and make sure all four corners of the check are in the viewfinder and that all numbers are focused and readable.
Tap "Yes" to deposit.
Personal Banking customers can deposit checks for as much as $5,000 and up to $10,000 daily limit. Business Banking customers can deposit checks for as much as $25,000 and up to $75,000 daily limit. Funds deposited after 4:00 p.m. will be available the next business day. All deposits are subject to review prior to crediting to your account. Data rates may apply. You must be a current Online Banking & Mobile Banking customer to use Mobile Deposit.
View Our Online Safety Tips
Bank anytime, anywhere with Online Banking from Oostburg State Bank.
Why Oostburg State Bank?
All banks offer lending services, but at Oostburg State Bank we focus on personal service. Included with your personal loan, you'll have access to:
Real, local people who can answer your questions
Flexible banking solutions that fit
your needs
Easy to understand terms
and conditions
Accurate and up-to-date information
The personalized service you deserve
Oostburg State Bank is an Equal Opportunity Lender