Online Banking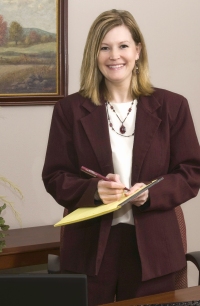 Oostburg State Bank offers you the best of both worlds. As your locally owned and operated community bank we take pride in providing you with individual, personal service that's second to none. In addition, we offer you some of the latest and greatest in banking technology.
Oostburg State Bank Online Banking enables you to do your banking 24 hours a day/seven days a week from the comfort of your home or office...and it's safe. We use firewalls, encryption, user authentication and passwords to ensure that only you have access to your accounts.

Banking Made Easy
Review account balances and activity
Research transaction history
Transfer funds
Make loan payments
Verify automatic deposits or withdrawals
Download account information to personal finance program (Quicken, Microsoft Money, or Quickbooks)
In today's busy world you need all the extra time you can get. Oostburg State Bank's Online Banking can help. Online Banking can save you time and energy by eliminating some of those extra trips to the bank. It can save you money by making those loan payments on time and making sure you never overdraw your account. Online Banking gives you peace of mind.
See how simple it is to use…sign up right now! It's FREE !!!
Enrollment Instructions

Your initial sign on will require you to type in any one of your account numbers, your full social security number, a PIN (instructions to follow) and your email address twice. The PIN needs to be set up with the bank prior to logging in the first time. If you have not already set up a PIN, you will need to contact the Operations Department at 920-564-2336 or e-mail generalbox@oostburgbank.com. We will not share your email address with anyone and you will not be solicited by the bank as a result of registering your email address with Online Banking.

After agreeing to the Terms & Conditions, you will need to enter a username and a password. Your username must be 6 to 12 alpha or numeric characters. Your password must be 8 to 17 alpha and numeric characters with at least one uppercase alpha character. Both the username and password are case sensitive.

For added security, we encourage you to change your password frequently. In addition, after 60 days of inactivity, Online Banking will void the most recently used password. Should you wish to use the Online Banking after this amount of time has elapsed, you will need to reenroll and reestablish a password.
Security…
Is Oostburg State Bank Online Banking safe? Security of your personal financial information is our highest priority. We have procedures and extensive hardware systems in place to assure that your information is secure. We would not offer you this type of service unless we felt your information will be kept completely confidential. Please click here for more information.
For more information call (920)564-2336, (920)668-6216, or email generalbox@oostburgbank.com
Learn more about Identity Theft and Tips to avoid scams