For more than 112 years, Oostburg State Bank has been here for local businesses – providing them with access to the financial services they need to make our community stronger and improve people's lives.
But we've never seen anything like COVID-19. Part of CARES Act, the Paycheck Protection Program gave businesses access to the funds they needed to stay afloat and keep employees on the payroll.
As a Small Business Administration (SBA) Preferred Lender, Oostburg State Bank was able to help local organizations tap into these funds.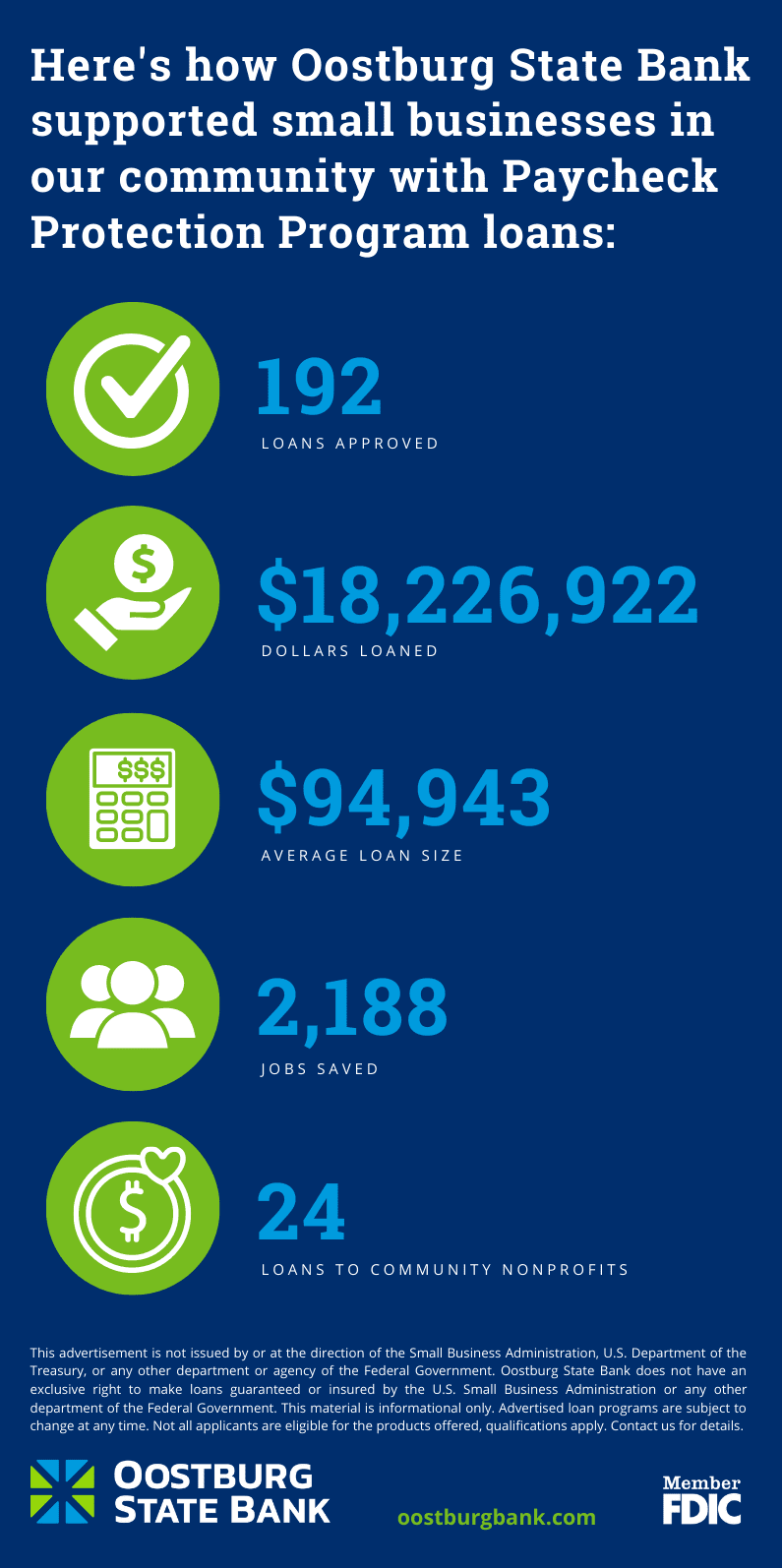 Learn more about the business banking solutions we provide here.