Student Loans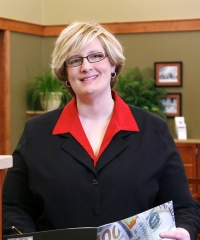 Going off to college can be an exciting yet confusing time. Please remember we're here to answer your general questions about student loans and other loan options available. We can help get you pointed in the right direction.
Here are some links to help answer your student loan questions…U.S. Department of Education and the State of Wisconsin Higher Educational Aids Board. Eventually you will need to complete a Free Application for Federal Student Aid (FAFSA) to start the student loan process.
If grants, scholarships, federal student loans, and other financial aid won't cover all of your education expenses you still have some options. Some parents choose to borrow directly from OSB. By using the equity in your home as collateral you can get a competitive rate and the interest paid on the loan could potentially be tax deductable. Please see your tax adviser on this matter. If this is not an option for you there is the Smart Option Student Loan Program offered by SallieMae. SallieMae is a publicly traded U.S. corporation that operates to originate and service student loans. Please click on their link above for more information.
Existing Great Lakes student loan customers can contact them directly with any questions or concerns.
If you're going to get a credit card, get one from someone you know and trust. Most students will be required to have a co-signer.
Free Checking includes Free ATM/Debit Card, Free Online Banking, Free Mobile Banking, and Fee-Free ATM withdrawals at nearly 700 locations throughout Wisconsin and Minnesota.
Did you know each time your credit report is pulled the national consumer credit agencies sell your name to companies for pre-approved offers of credit and insurance? You can stop that from happening by clicking here. Meet The Lenders
For more information call (920)564-2336, (920)668-6216, or Email generalbox@oostburgbank.com.
All credit applications subject to approval.
Learn more about Identity Theft and Tips to avoid scams