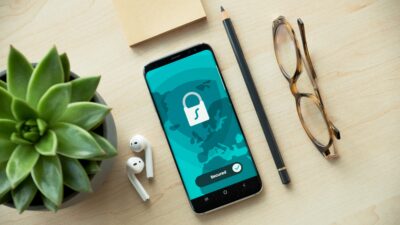 October is Cybersecurity Awareness Month, so we'd like to take a moment to remind our customers of practical steps they can take to help safeguard sensitive data and mitigate losses in the event of a data breach or compromise.
As a bank, we are stewards of our customers' financial data, so we especially understand the importance of shielding data against a cyberattack and want to educate consumers on how best to handle sensitive data so that it doesn't fall into the wrong hands.
There were more than $1.8 billion in losses from Business Email Compromise in 2020 and more than 240,000 reported phishing-related scams, according to the FBI. We encourage customers to take the following proactive measures to protect your financial data and quickly recover in the event of a breach.
Reduce Your Risk
While there is no foolproof way to avoid online identity theft, you can minimize your risk by:
Limiting disclosed information—Never respond to requests for personal information such as your banking ID, account number, username or password, even if they appear to originate from your bank, government agencies or officials or companies with which you have a relationship.
Taking advantage of security features—Update your computer security software and apply software updates to your computer system, mobile devices, web browsers, and operating system regularly to defend against viruses, malware, and other online threats.
Monitoring account activity—Carefully review statements and check your credit report regularly for unusual or unexplained charges, unknown accounts in your name, or unexpected denials on your card and report any suspicious activity to your bank immediately.
Respond to a Data Breach
In the unfortunate event of a data breach, there are steps you can take to minimize your risk:
Consider a security freeze on your credit report to restrict access to your credit file.
Set up a fraud alert, which directs banks to verify your identity before opening a new account, issuing an additional card, or increasing the credit limit on an existing account.
Shred documents with personal or sensitive information and change your passwords.
Report stolen finances or identities and other cybercrime to the Internet Crime Complaint Center and to your local law enforcement and/or state attorney general.
Learn more about how to protect your digital life by visiting the Security Tips page on our website.