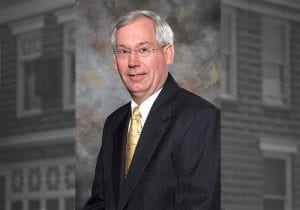 The Oostburg Bancorp family is mourning the loss of our friend Gary DeMaster.
Gary served our organization for 45 years, 39 years as an employee, including 16 years as President. Following his retirement in 2012, he served an additional six years as Board Chairman.
While we are saddened with Gary's death, we are grateful for the many positive contributions he made to Oostburg Bancorp, the Oostburg and Cedar Grove communities, and the banking industry in Wisconsin.
Gary was:
Humble, yet firm in his convictions
A leader and also a mentor
Compassionate but determined
A man who displayed his faith in all aspects of his life
There will be a void in our board room, but a bigger void in the hearts of all of us in the Oostburg Bancorp family. We will carry on hoping to fulfill the high standard Gary set for us.
Gary, as it is said in the book of Matthew, "Well done, good and faithful servant."
From the Oostburg Bancorp Staff and board of Directors
For online condolences and additional information please visit Wenig Funeral Homes