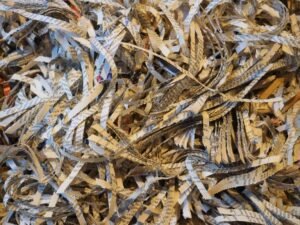 Roughly 6,000 pounds of personal documents, outdated tax returns, bank statements, love letters and more were shredded at the Community Shredding Event July 10.
The event, which we co-hosted with the Town of Holland, doubled as a benefit for the First Reformed Church Food Vault and the Cedar Grove Food Pantry, bringing in food and monetary donations for the two organizations.
Approximately 21 boxes of non-perishable food items were brought in to benefit these local food pantries, and Oostburg State Bank has pledged monetary donations to both food pantries from the money brought in from the event as well.
Thank you again for making this year's event a huge success!