Updates When You're on the Move
---
Messenger is a service we provide free to Online Banking customers.
It allows you to choose from a number of messages in regard to your bank accounts that will automatically be sent via an e-mail or a text message. You can receive an e-mail when your checking account balance falls below a certain dollar amount you determine, or you can get an email anytime a transaction has occured, or when a certain check clears your account. You can choose to receive a text message when a deposit is made to your HSA or when a withdrawal is made from your checking account. There are many options available.
When using Online Banking, from the home screen click on the Alerts button at the top. A screen will appear allowing you to select the type of transaction alert message you would like to receive.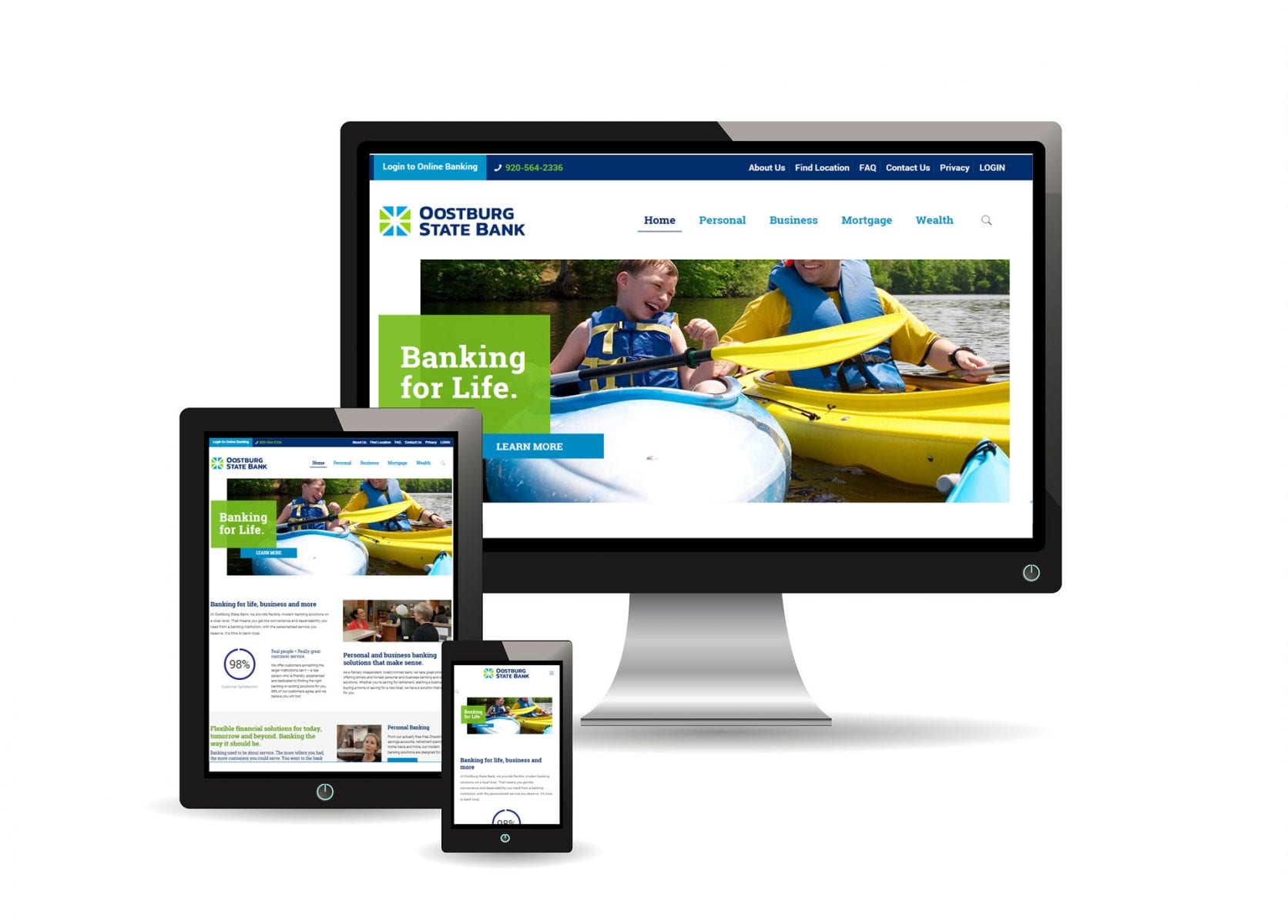 Current Online Banking customers can access Mobile Banking Enrollment and Status information under the "Profile" button located at the top of your Online Banking home page. Scroll down towards the bottom and refer to the "Mobile Banking" section and click on Manage Devices. You can also go directly to any App store and download the Oostburg State Bank App. For mobile Personal Banking, enroll online today! For mobile Business Banking, contact Oostburg State Bank to enroll today.
After selecting this, click on Set up New Alert. Select a Category and Type of Alert with the drop down boxes on the right. Click Next.
Select where you want the alert sent-email or mobile. If you select email, verify that it is the correct email address. If you select mobile, enter your mobile phone number and mobile phone carrier. Click Finish.
The details of the alert you just set up will appear. Click Done. You can alter, add, or delete these alerts at any time.
We hope you will take advantage of this convenient service. As always, should you have any questions or concerns please contact us.
If you use messenger service, you agree that:
You are responsible for setting up the service.
You are responsible to notify the bank of any change to your information, such as a different account number or a different email address.
You understand that the service can be discontinued by the bank at any time.
You understand that the bank is not liable for any errors occurring outside of the bank's control.
Message and data charges from your mobile phone carrier may apply.
Bank anytime, anywhere with Online Banking from Oostburg State Bank.
Why Oostburg State Bank?
All banks offer lending services, but at Oostburg State Bank we focus on personal service. Included with your personal loan, you'll have access to:
Real, local people who can answer your questions
Flexible banking solutions that fit
your needs
Easy to understand terms
and conditions
Accurate and up-to-date information
The personalized service you deserve
Oostburg State Bank is an Equal Opportunity Lender